StormGain Exchange Review
Pros / Cons
Multi-Platform Web and App
Easy to use and beginner friendly
Trading Signals
Deposit Bonuses Offered
Retiradas rГЎpidas
Cryptoactive Mining Tool
low commercial fees
not regulated
Limited research and tools
StormGain brings a new commercial experience. The exchange took advantage of the best of the investment and cryptocurrency markets to offer an innovative platform for trading crypto-asset futures contracts.
Users can capitalize on volatile markets with the most popular cryptocurrency pairs and using a high leverage of up to 200x. You can even buy cryptocurrencies with a credit card.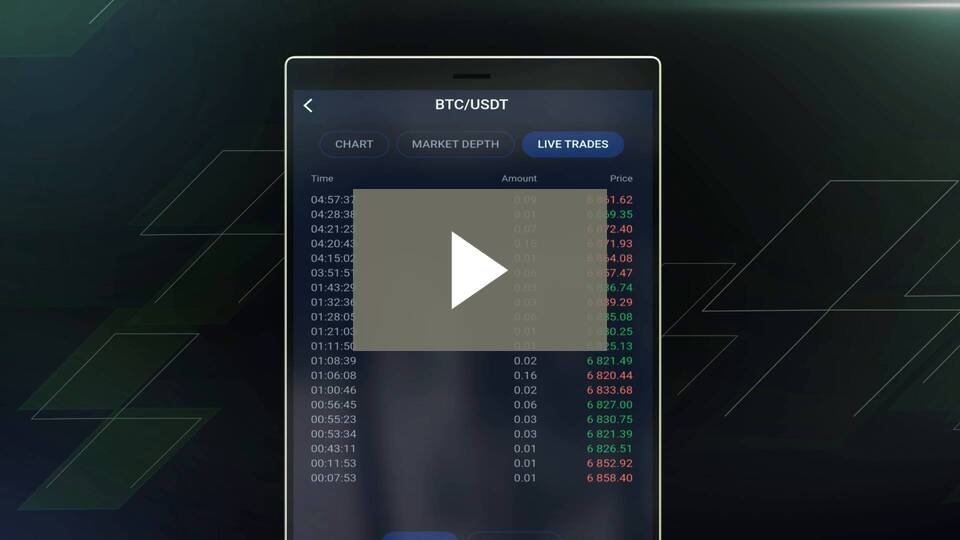 While our goal is to provide you with accurate and up-to-date information in this review of the StormGain, we strongly suggest that you visit their website to keep up to date with any changes that may occur later.
How to Sign Up for the StormGain Platform?
Remember to register a strong password, with lower and uppercase numbers and letters.
After all, a password is the most common way for a user to prove their identity to a website. Therefore, choosing a strong password is essential to ensure security and protect your identity.
After entering your email address, phone number and password, you are already registered.
However, just creating an account in a trust exchange is not enough to be able to buy digital currency safely.
Check Your Data
Ideally, you should check your data to verify that the information you provide is true. After that, add two-factor authentication.
To verify your details, you need to access your profile settings. On the Stormgain website, under the top menu on the right hand side, you will see an icon with your email and account ID.
Click on this icon and go to the "profile settings" area.
In this part, you will be asked to verify your email and cell phone number. This first data verification will increase the security level of your account.
Email and phone verification alone is not enough. You need to configure two-factor authentication.
Configure Google Authenticator
Still on the same page, you should click on the "Google Authentication" icon to configure your security with two factors.
Two-factor authentication is a feature that allows you to add an additional layer of security to your account login process.
Even if someone managed to steal your password, with two-factor authentication the hacker would also need access to your cell phone in order to enter the Stormgain platform.
Stormgain will prompt you to download Google Authenticator on your mobile.
The process of configuring and installing the Google Authenticator it's simple and intuitive. After installing the app on your phone, you need to scan the QR code generated through Stormgain platform.
By enabling 2-factor authentication, your account is secure enough to start purchasing some Cryptocurrencies.
Make a Deposit at Stormgain
The next step is to deposit funds in your wallet. Just click on deposit money and select your preferred currency and payment method. Add your debit/credit card details or any other method you wish.
History of Exchange StormGain
StormGain was founded in 2019 and is registered in Saint Vincent and the Grenadines. THE It is not yet regulated, but has gained great momentum since its inception, with its services now reaching over 120.000 customers in over 100 countries.
The company is well known as a sponsor of Newcastle United Football Club (NUFC) during the 2019-2020 season. StormGain has also been featured in several online media publications for its innovative commercial service.
StormGain Features
With its modern interface, secure wallet, two-factor authentication, commercial signs and excellent user experience, StormGain is a serious and cryptographic commercial platform. Here are other notable features.
Quick Check (without KYC)
StormGain users can start trading on the platform with basic information such as name, email address and mobile phone number. There is no need to complete identification verification or KYC (Know Your Customers) and submit personal documentation. This will be attractive to some users who prefer to remain anonymous.
Advanced Graphics
StormGain offers an impressive user interface that includes a simple trading platform for traders to analyze the price charts. The charting system is packed with advanced trading tools, indicators and a full screen mode. StormGain's elegant and responsive interface is designed with simplicity, easy to use for both beginners and advanced users.
High Leverage & USDT Settlement
StormGain is one of the few platforms world trading that leveraged the trading of cryptoactives with a multiplier of up to 200x. While trading with leverage margin can be extremely risky, professional users can maximize their potential profits on their positions. It should be noted that high margin trading is not suitable for beginners.
Trading with StormGain
Unlike traditional exchanges of Crypto that will interface with TradingView to your graphics, the StormGain platform presents a unique and personalized trading experience. The user interface comes with all the expected business features and functions in a minimal and elegant arrangement. Users can quickly view cryptographic trading pairs, live price graphs, portfolio balances and open positions from a single window.
Click on 'Full Screen' mode which brings up the full chart window where you can add indicators, draw trend lines and patterns by right-clicking on the chart. After using the graphics for a while, it is fast, intuitive and responsive. Any technical drawing tools on the graph will remain while you leave full screen mode and switch to other Cryptocurrency pairs that are useful.
To make a purchase or sale, simply click on the green "Purchase" button which will open an order window. You will see in the screenshot below that the chart is displayed next to the order box with the technical analysis shown. This feature allows users to review charts while entering an order which is useful for viewing technical analysis and key levels etc.
Users can change the timeframes in the order window to ensure their analysis meets certain criteria on the highest (or lowest) timeframes. Here, you can select the following order details:
Order type (market or limit)

position size

Value of margin (up to 200x)

take Profit

Stop Loss

automatic increase
Accepted Countries
StormGain accepts users from Australia, Thailand, Canada, United Kingdom, South Africa, Singapore, Hong Kong, India, France, Germany, Norway, Sweden, Italy, Denmark, UAE, Saudi Arabia, Kuwait, Luxembourg, Qatar and most other countries.
Users from countries that cannot use StormGain: United States, Afghanistan, Japan, Bosnia and Herzegovina, Guyana, Iraq, Laos, Yemen, Vanuatu, Uganda, Syria, Ethiopia, Sri Lanka, Trinidad and Tobago, Tunisia, Iran, Korea,
Active
Users can trade over 20 cryptocurrency futures contracts including popular pairs like DASH/BTC and NEO/USDT. Like Coinbase, users can also buy and hold coins in an encrypted wallet built on six popular currencies: Bitcoin, Bitcoin Cash, Tether, Litecoin, Ethereum, and Ripple.
Additional Features
A unique feature of the StormGain platform is the new Cloud Miner tool, which allows users to extract their own digital currency via their phone, without the need for any additional equipment. As the tool is hosted on remote cloud servers, Cloud Miner is fast and won't drain your battery.
The tool is completely free once you have registered for an account. Just open the tool and start mining every 4 hours until you get your first 10 USDT to trade.
Deposit and withdrawal
There are no deposit fees for transferring cryptocurrencies to the StormGain platform. There is a 0,1% withdrawal fee applied to sending crypto to another platform or hardware wallet. Depending on the cryptoactive, minimum and maximum limits apply and we suggest you check the website. The withdrawal fee is unusual as most exchanges will only charge the standard blockchain network mining fee.
Commission
Pricing is competitive and transparent on StormGain. For trading cryptocurrencies, instead of spreads, StormGain charges a commission. On average, commissions for most USDT and BTC pairs are between 0,19% and 0,20%. Fees on foreign exchange services range from 0,095% to 0,25%.
Leverage
StormGain allows trading with a multiplier of up to x200, superior to most competitors. While it looks attractive, beginners should be aware that high leverage can lead to as many losses as winnings. Still, if you are looking to trade big with minimal capital then this broker is a good option.
Mobile Applications
StormGain's all-in-one app has everything you need to trade, store and trade Cryptocurrencies. Users enjoy 24/7 access to trade signals, push notifications, charts and technical analysis tools.

Customer Support
An important factor when deciding to use a particular exchange or another type of trading platform is customer service. We noticed that StormGain has a 24/7 live chatbot to ask questions. We used live chat and got a response from an operator within 5 minutes which was very good.
The StormGain platform also has a 'Knowledge Base' that provides helpful guides and troubleshooting for the most common questions. The sections are divided into categories so you can browse and see other topics that might be of interest. As StormGain is a relatively new platform, the help section is not as complete as other exchanges, but we expect this to be filled in the future as the user base grows.
Comments & Feedback
The StormGain platform received 4,5 stars out of 5 on the respected review site Trustpilot. Comments and feedback ratings are mixed with some negative comments. As with all platforms, new users must apply their own due diligence, risk management practices and continue to stay current with up-to-date analytics.
Perguntas but frequent
Is StormGain Safe?
StormGain provides several recommendations for users to adopt to keep their cryptographic assets secure on the platform. Measures include using a strong password, enabling two-factor authentication, and creating a separate email account.
We note that there is limited information about the exact security measures that StormGain has implemented to protect the website and users' wallets. We would like to see this added for clarity and to provide transparency to your users.
demo account
StormGain has a demo account that allows users to practice trading with cryptoactives without making a deposit. New users can try out StormGrain's user interface to familiarize themselves before depositing funds before starting trading with leverage.
Does StormGain Have a Referral Program?
StormGain has a referral program that acts as a loyalty program to reward existing users for bringing in new customers using their unique referral link. The referral bonus is 15% of the trading fees of the referred users. There is no limit on the number of referrals or expiration.
Is there a Mobile App?
The StormGain platform offers a downloadable trading app for iOS and Android devices. The StormGain app allows users to connect their trading account via an API to execute trades, place orders and check active positions from a mobile device.
Conclusion
To conclude our StormGain review, the platform is easy to use and packed with great features for users who want to trade with high leverage. The user interface and state-of-the-art trading charts are one of the best we've seen.
The fees for trading or exchanging cryptocurrencies directly on the exchange are very reasonable compared to other popular platforms. However, there is concern about feedback on other forums that need to be addressed and a lack of clarity about security measures such as cold storage.